News
Introducing the Designer Series by Clayton Waco 2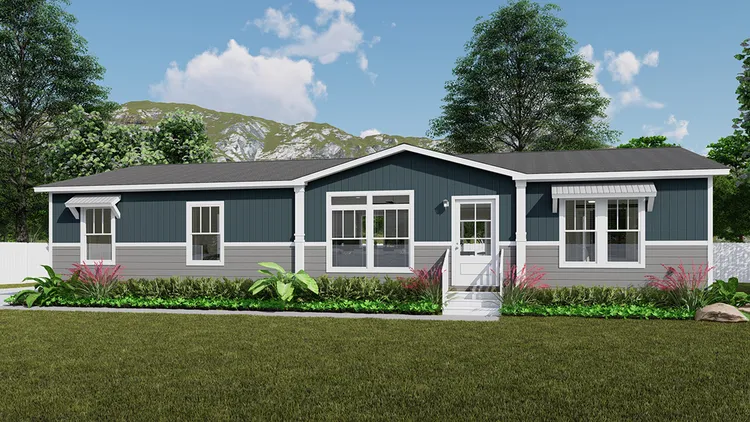 Discover our Designer Series Homes, a blend of modern luxury and thoughtful design. Features include stunning living spaces with tray ceiling, spa-like bathrooms, and a dream kitchen with granite or quartz countertops. Energy-efficient and elegantly appointed, these homes redefine modern living.
Introducing our Designer Series Homes, a fusion of modern luxury and thoughtful design. Revel in features like drywall throughout, 8 ½' ceilings, and a living room tray ceiling with rustic beams. Pamper yourself in a spacious 4'x6' tile shower boasting a Pfister rain head, or unwind in a soaker tub with floating shelves.

The kitchen showcases your choice of granite or quartz countertops, barn doors, and premium stainless steel appliances. Enjoy comfort with raised and elongated toilets, overhead air ducts, and wood closet shelving. These homes are not only EnergySmart Zero Homes but also feature LED lighting throughout, combining efficiency with elegance.

Outside, discover the enduring blend of cement lap and LP Smartside siding. With front and rear faucets and electrical outlets, convenience is at your fingertips.

Discover a new standard of living with our Designer Series Homes, where every detail is thoughtfully designed to elevate your lifestyle. Immerse yourself in a world of luxury, where comfort, style, and sustainability harmoniously coexist. Welcome home.

The Armani
We accept trades!
Find a new home you love? Contact us for more information about our trade-in requirements and to schedule your free trade evaluation.
Learn More